Remember the flu? Considering that we've been dealing with the COVID-19 pandemic since March 2020, it's understandable if you've put influenza on your mental back burner.
The flu has not only been out of mind, but it's also been largely out of sight. Between September 2020 and August 2021, there were a little over 2,000 cases of influenza in the US, according to the CDC. In a typical flu season, the US sees more than 200,000 cases in that same time frame. This decline was largely due to protective measures that were taken to reduce the spread of COVID-19.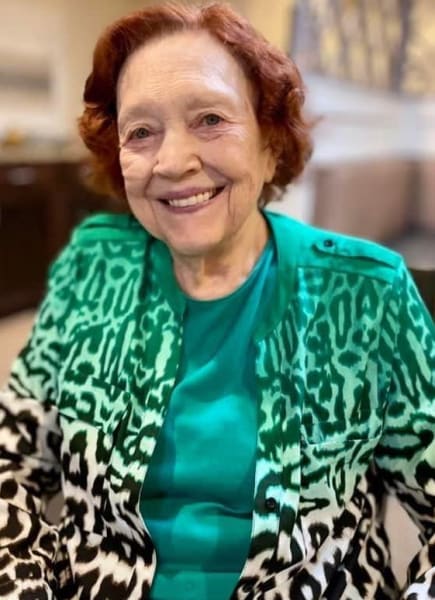 While that's positive news, last year's hiatus from the flu has many experts concerned about what this year might bring. With protective measures being more relaxed and the lack of exposure to the flu during last season, we might be more susceptible to the virus when it returns. Older adults may be especially at risk.
At The Township Senior Living, we all play a vital role in preventing the spread of influenza. The best way to protect yourself and prevent the flu is by getting vaccinated. While all age groups over six months remain priorities for vaccination, additional emphasis this flu season will be on adults at higher risk from COVID-19 complications. This includes adults with underlying illnesses and those considered to be immunocompromised.
It is important for our residents to receive the flu shot to protect the community from infectious, life-threatening disease. If they have the shot but get the flu it cuts downs on the amount of time that the person is ill from the disease.
You can help prevent the flu and stop the spread by washing your hands, covering your mouth when you cough or sneeze, and staying in your apartment or home when you feel sick.
To increase participation from our staff and residents we will have a gathering, including food, games, and information booths.
Every one of us plays a vital role in preventing the spread of influenza. To offer protection to our residents in the most convenient manner, communities have begun planning their Annual Flu Vaccine Clinics. We are encouraging all eligible individuals to receive this year's preventive vaccination. If you are unsure if you should receive the vaccine, please consult with your physician or healthcare provider.