Established by the National Center for Assisted Living (NCAL) in 1995, National Assisted Living Week® recognizes the role of assisted living in America while providing a unique opportunity for residents, their loved ones, staff, volunteers, and the surrounding communities to recognize the role of assisted living in caring for America's seniors and individuals with disabilities. The annual observance encourages assisted living communities around the country to celebrate the individuals they serve while simultaneously educating members of the public about what assisted living truly looks like.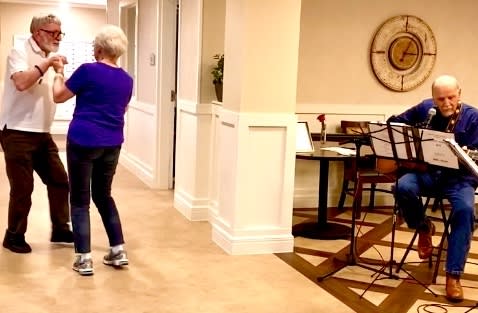 This year, The Township Senior Living is celebrating the 2022 theme of "joyful moments" from September 11th to September 17th by recognizing how each department plays a role in creating joy for our residents and staff members. ​​​​ ​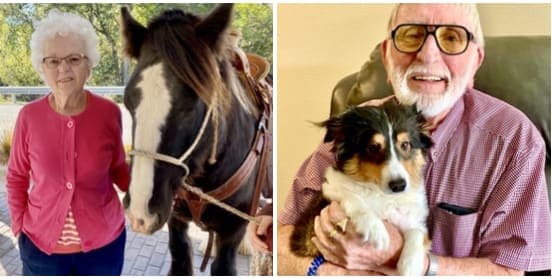 It is a privilege to have the opportunity to help seniors find joy in life every day. By exploring the talent, skill, and experience each resident and employee brings to the community, new opportunities are discovered to celebrate life together. Seeing the smiles, hearing the laughter, and watching relationships blossom within the community is very rewarding. This is what being a leader of a senior living community means to me.
Our team creates joyful moments on a regular basis in our community. Each department provides events each month on the Resident Event Calendar. This engagement offers the opportunity to know residents in a very individual way. Having the knowledge about significant events in a resident's life allows creative moments to recognize and share times of significance together. Our department leaders meet with their team to develop programs for a campaign called "Show Love in The Details." Our Memory Care residents bake cookies each week for New Hire Orientation to welcome new staff. Our Housekeepers leave an Andes Mint with a thoughtful card after they clean an apartment. Finding creative ways to engage with one another provides rewarding ways to build meaningful relationships.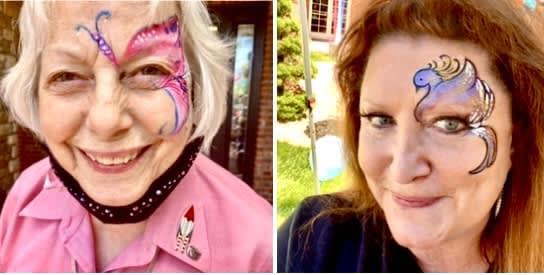 I had a chance to ask resident Phil Gross what brings him the most joy living at Township Senior Living. He shared that his large home maintenance and need for more assistance for his wife, led him to search for better options. He reported, to his surprise, that he and MaryAnn have found lifelong friendships that feel more like family than neighbors. He shared that the moment he stepped in he was amazed how friendly the staff were. He reserved an apartment on the initial tour.
Phil describes his favorite memory was when he inquired about continuing to lead a weekly men's group and it was encouraged. He hosts his men's group here every Thursday. Since moving in, he has also started a neighborhood men's dominoes group that meets in the game room. He describes the Township as much more than a beautiful place; it is the people that bring him most joy.
We plan to make National Assisted Living Week special in our community. Our Executive Chef is sharing the culinary art skills from his team to share joy with food at our Grandparent's Day Brunch. Memory Care Monday will be celebrated in a joyous way to be remembered. Our Plant Operations team will be sharing their playful side on Tuesday with some engaging surprises. For Wellness Wednesday, the Wellness Team will show off their talents with interactive strategies to bring fun to the community. For our Thursday festivities, the Business Office Director will share more than the business side of the Township. Resident Services always brings the "Happy" to Happy Hour Friday each week. This week will be sprinkled with joy. For the finale, Arrow Home Office has a surprise for Saturday!
Follow us on Facebook to witness all our joyful moments, but especially from September 11th to September 17th as each department celebrates National Assisted Living Week and the many ways each team brings joy to our community staff and residents!
#NALW #whatseniorlivinglookslike