Services & Amenities
When you make your home at The Township Senior Living, you never have to travel far to find a fun and meaningful way to spend the day. We offer specially curated activities and events selected to be accessible and enjoyable for residents of varying interests and abilities. Enjoy classic pastimes like book clubs and bingo, as well as new favorites like Wii games and virtual seminars. Live performances from professional artists and trips into town to explore museums, vineyards, breweries, and local restaurants are some of our favorite ways to feel active and engaged.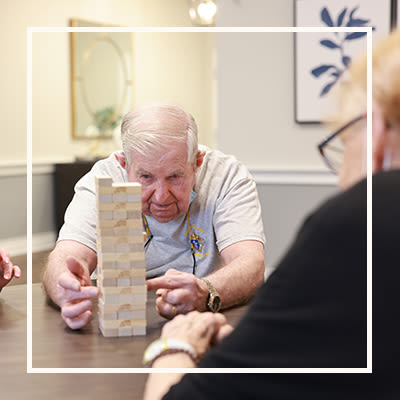 Enjoy Life
There's a full menu of amenities to enjoy at your leisure just beyond your front door in our pet-friendly Battlefield community for seniors.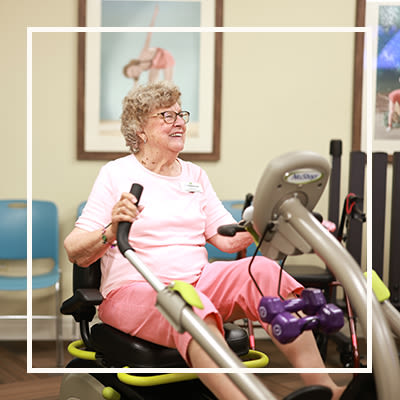 Plenty Of Perks
There's a well-stocked library, a fitness center, an onsite theater, and a full-service restaurant with a private dining area.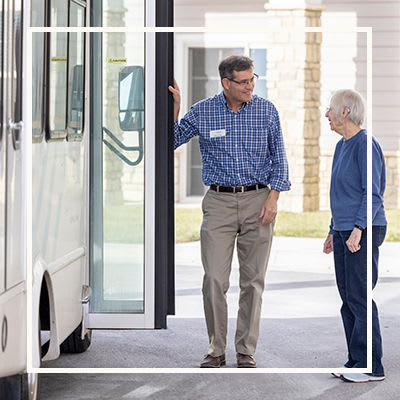 Help & Support
Our staff is here to help you feel more capable and empowered, so you can exercise your independence with greater peace of mind.
Helping


Hands

Let us take care of the chores and property maintenance, while you use your time to engage in the activities that make you feel the most like you. Don't worry about laundry, housekeeping, and planning your meals for the week, because we've got all that covered. We will always extend a warm invitation, but how and when you participate is always up to you. Visit the cafe for snacks and coffee. Head to the country kitchen for cooking demonstrations. Need a little freshening up for a special occasion? The barbershop and salon can have you looking as good as you feel in no time. Even our outdoor living spaces bring something fresh and interesting to the table, so there's never a dull moment, unless you need one.
EASY LIVING & EXCITEMENT ABOUND